History of the project
The Munich orphanage was founded in 1899 and currently has 134 places. It sees itself as a second temporary home for children and young people aged 0-20 from different social and cultural backgrounds. It offers a wide range of educational help in inpatient and day-care settings with differentiated social and curative education as well as psychological treatment options.
As part of the basic renovation, it was initially planned that theRegine Sixt Children's Aid Foundation DRYING LITTLE TEARS would finance the renovation of the orphanage's ballroom. However, since it became clear during the planning process that removing the ballroom as an advance measure did not make sense, a replacement project was determined. The renovation of the gym in the listed north wing was a heartfelt wish of the orphanage and was renovated in the last construction phase.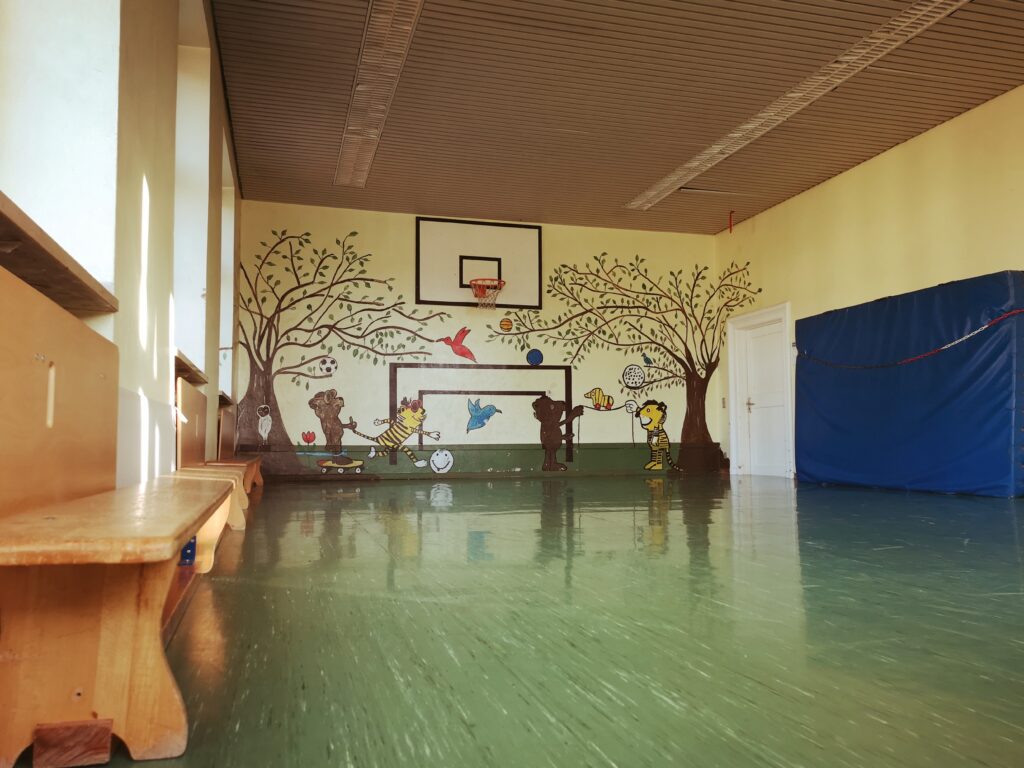 Construction of the new gymnasium
The entire gymnasium was completely renovated and also received steel beams, which were used to fasten rings for gymnastics. The existing floor was replaced with a modern sprung floor. To generally improve the room climate, the surrounding latex paint was removed from all walls and baffles with integrated window coverings and radiator coverings were installed all around the repaired walls. To expand and improve usability, a mirror for dancing and a modern bouldering wall were integrated into the impact wall to replace one of the wall bars.
Due to this rescheduling, the project took longer than originally intended. Those involved in the project, but especially the children and young people of the orphanage, can now look forward to the new gym all the more!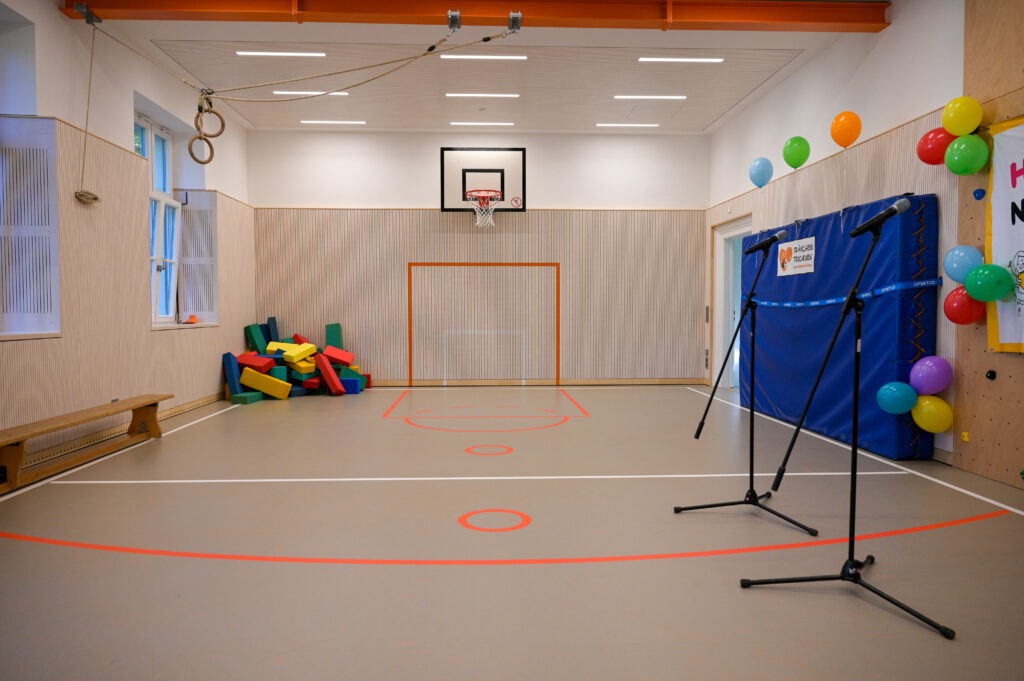 Inauguration of the gymnasium as part of a sports festival
After the long construction period, the renovation of the Munich orphanage's gymnasium was finally completed in spring 2023 and officially opened as part of a sports festival for children. In addition to the ceremonial inauguration of the gym, the children had a lot of fun testing their skills at various stations under the supervision of SIXT employees. The atmosphere was great and the children were shining as brightly as the sun that day!
"We have a great new gym that is well attended and is therefore constantly fully booked. It enables all of our children to train and sport drives away sad thoughts. Many thanks to the Regine Sixt Children's Aid Foundation!", Katrin Breu, management of the Munich orphanage